EXPRESSIONS
AN ART GALLERY AT THE GROVE | MARCH 10
CARS & COFFEE
MAY 11 | 8:00A
Our monthly Cars & Coffee meet up is Saturday, May 11th! Invite all your friends with awesome rides to this informal meet up. Classic Cars, Bikes, Trucks, Domestic, Euro, Expensive cars, Modified Cars, EVERYONE is WELCOME.
2ND ANNUAL FATHER'S DAY CAMP-IN
Hey Dads! Come join us for a camping even at the Grove on June on Friday night June 14th. It might be hot outside , but camping in your tent in the gym with AC set on 72 degrees is just right! The night will be also be filled with kick ball, relays, cooking hot dogs and marshmallows over a fire and movie on the field. All in all, a great time of bonding for Dads and kids.
FAITH FIT CAMP
JUNE 10TH - 13TH | 9 - 11:30A | GYM | $60 (includes a camp t-shirt)
AGES: 1ST - 6TH GRADE
This is an annual event that our instructors and kids really look forward to! What a great opportunity for your child to get some great exercise, get off the coach or gaming chair and come have fun with other Grove kids. Healthy snacks, devotional times, obstacle course, stations and some team sport activities are all part of the day!
BEGINS MARCH 24TH, 10:45AM, MULTI-PURPOSE ROOM
Never Worry about Money Again!
Financial Peace University will help you take control of your money, plan for your future, and transform your life. FPU has helped thousands become debt-free, save more, plan for the future, and become more generous. Don't miss out on this unique opportunity to take this class on Sunday mornings at The Grove.
Thank you for all you do to help The Grove share the love of Christ locally and globally.
Your generosity allows us to give monthly support to:
African Bible Colleges
Liberia, Uganda, Malawi
CHILDREN OF THE NATIONS
Malawi, Sierra Leone, Dominican Republic
GOOD NEIGHBOR ORPHANAGE
Haiti
LIVE LOVE
Malawi & Chandler
GROVE GOLF DAY
MAY 17TH | 1:30P (SHOTGUN START) | $50
Location: Lone Tree Golf Club
If you missed the deadline and/or have any questions. Email Kyle: kray@thegroveaz.org
Grove Soccer Club
Grades K-3
6 week league
1 hour practice each week
Game times on Saturdays at 9:00, 10:00 and 11:00
First practice--Week of March 25-29
First Game--March 30
Last Game--May 4th
COST:
Early Bird til' March 10 | $75/Multi-family $70/player)
March 11- March 22 | $80/Multi-family $75/player)
REGISTRATION IS NOW CLOSED. Any questions contact:amaster@thegroveaz.org
Come join us for a fun night of live music featuring your favorite songs like: The River, Beloved, Never Too Far Gone, Changed, and many more!
Plus, Jordan will be joined by special guests, The Young Escape!
Bring your friends and we'll see you soon!
Tickets are available at Grove Coffee
KAOS SUMMER CAMP 2K19
This Summer 2K19 our Junior High Summer Camp is themed ....Pirates "The Captured Heart" !!!

We are excited to be unpacking the idea of What are we Treasuring? What things do we search for?

This year our theme comes from Matthew 6:21 "For where your Treasure is there your heart will be also."

Don't miss this great opportunity for your student to connect with God though everything we do from messages, devotions, even in our games and rec time.
THE YARD LoCKED IN
MARCH 8 @8:30P - MARCH 9 @7:30A
COST: $35 (INCLUDES FOOD, UNLIMITED LASER TAG, TRANSPORTATION)
live love 5k
APRIL 6 | 7:30A - 5K RUN
APRIL 6 | 8:30A - 1 MILE FUN RUN
Grab your running shoes! Live Love is hosting a 5k run in Downtown Chandler to help support our Oasis Community Project. The 5K is Saturday, April 6th @7:30AM and there is also a 1 mile Fun Run @8:30AM.
CHECK-IN: Starts at 6:30A at 482 E. Erie Street, Chandler
MENS BASKETBALL LEAGUE
DATE | TIME | GYM
Our Men's Basketball League will play Thursday night games at 7pm, 8pm, or 9pm. The season will run 6 weeks plus playoffs. We will be playing 5 on 5 so we recommend up to 8 people per team. Please let us know if you have team-mates you'd like to be matched with or a team you'd like to be on. If you are registering a whole team, please email a roster with names, emails, and shirt sizes to amber@thegroveaz.org
IRONMAN MINISTRY BIBLE STUDY
New Series: Stop Worrying, Start Living
Begins March 26th - 27th
TuesDAYS - 7p | Jr. High room
THIS BIBLE STUDY WILL END MAY 28th
DID YOU KNOW?
Coffee is a connecting drink. We meet people and share our stories over coffee. At The Grove, We have strategically placed Grove Coffee in the center of our campus to give us a place to connect and grow relationships.
After twelve years on our campus we have outgrown the space and it's looking tired. We need your help to provide our Grove family and our guests the best experience when we say to them, "Meet me at The Grove."
KEY DATES
FALL 2019 - Begin Remodel
THE VISION
REMODEL & EXPAND GROVE COFFEE
∙Double indoor space from 800sf to 1600sf
∙Open South side of building with four Garage Roll-up Doors
∙New outdoor seating area under shaded patio (to the south)
∙Redesign service counter for indoor and outdoor points of service
∙Create a space for live music events
GOAL
Campaign Goal: $350,000
MOPS | MOTHERS OF PRESCHOOLER
MOPS (Mothers of Preschoolers) is for mothers from pregnancy to kindergarden age children. We socialize, encourage each other and learn how to handle this tough, but special, season of our lives.
Thursdays: 9:15am - 11:15am
Meeting Dates: February 7 | February 21 | March 7 | April 4 | April 18 | May 2
RECONCILE BEACH CAMP 2019
MAY 13TH - MAY 16TH
PRICE: $200.00
GUEST SPEAKER: Nicholas Tyler Hughes
Join us this May for a week long camping trip on the cliffs of beautiful Southern California over looking the waters of San Clemente Beach. This is our 4th annual trip to San Clemente and it is one you do not want to miss. There is nothing like getting away and spending time with your friends tent camping on the beach. It really is a once in a lifetime opportunity that we are grateful to experience every year.
FLAGSTAFF GETAWAY
Feb 15th - 17th | $100
Join us for a weekend getaway in Flagstaff AZ.
We will be leaving together Friday February 15th at 5pm to head north to the snow. We will have lodging Friday night, spend all day Saturday in the city, stay the night again Saturday night and head back home Sunday morning February 17.
Saturday will be the ultimate free day, tour the city and all the cool coffee spots and food. Head up the mountain and go snowboarding! Whatever you want to do. The price will be $100 and that will cover our transportation and lodging for two nights. All additional expenses are on your own.
If you have any questions at all can you email: nhughes@thegroveaz.org !
*** REFUNDS WILL BE GIVEN UP TO 4 DAYS AFTER YOUR REGISTRATION, AFTER 4 DAYS THE REFUND WILL NO LONGER BE AVAILABLE ***
RECONCILE WRSHP NIGHT
APRIL 9TH | 7PM
Calling all Young Adults! Come join us as we empower the next generation of world changers! We are rallying together on Tuesday April 9th at 7pm at The Grove to do one thing and that is to make much of the name of Jesus.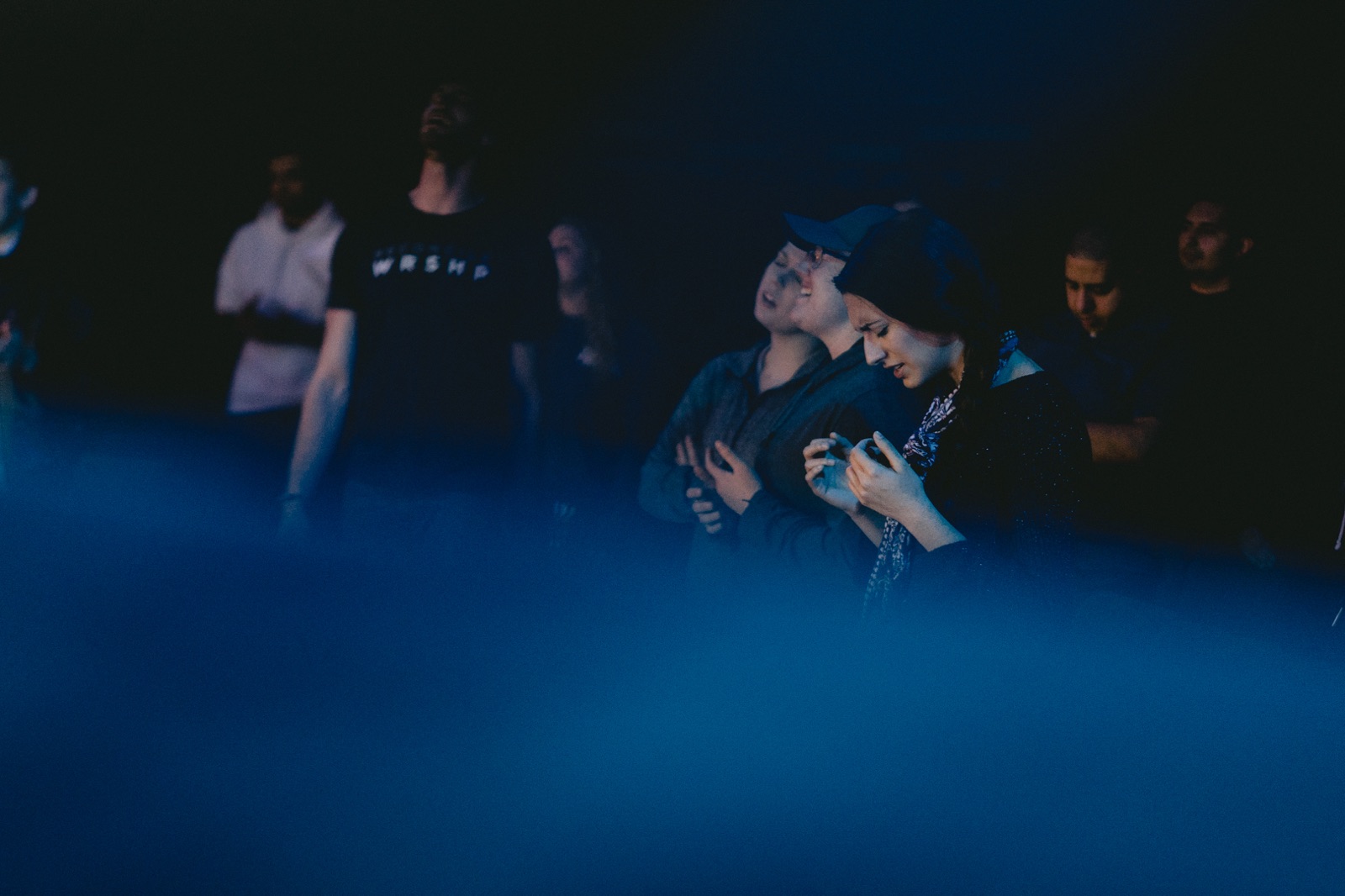 SPRING CO-ED SOFTBALL LEAGUE
Ages: 18+
Games are played at The Grove
Saturdays, March 30-May 11 (excluding May 4th)
Cost:
$25 / per person
$250 / per team
Any questions, contact Kyle at: kray@thegroveaz.org
ultimate kickball tournament
APRIL 12th | 7-9pm

Location: The Grove Back Grass Fields
Cost: Free
Sign up for a Team solo our sign up with your friends!

JUNE 3-6TH, 2019
TIME: 9-11:45AM
AGES: KINDERGARTEN - 4TH GRADE (2019/2020 School Year)
VBS is currently full, sorry for any inconvenience.
Any questions, contact our VBS DIRECTOR
Flourish Women's Ministry HIKE Day
SATURDAY, MARCH 2 | Meet at The Grove @ 9AM

Flourish Bible study

APRIL 17

- Last Flourish of the spring. Julie will wrap up our chapter on Forgiveness as well as communion. We will also be thanking our amazing table leaders.

"Wonder Struck: Awaken to the Nearness of God" by Margaret Feinberg

Wednesdays at 9:30 am or 7:00 pm.

Workbooks are available in the Grove Coffee House.
COMPTON SERVE & SURF
March 10-15th
Spring Break is right around the corner, which means the beaches are getting warm and Cali is just a few hours drive away! It also means that our High School Missions trip, "Serve n' Surf', to Compton, CA is coming up! On March 10th-15th our High School students will go serve the community of Compton in Southeast Los Angeles. By partnering with our local non-profit friends, The Compton Initiative (http://justdogood.org), our service projects are very diverse and fun. We will give students an opportunity to work alongside community members, volunteer at local elementary schools, paint neighborhood homes, and volunteer at the youth community center. At each volunteer site students will learn more about the history and culture of Compton too. Finally, we finish our trip with a beach day at Huntington Beach. Students can enjoy the beach, go shopping at the local surf shops, or eat at some local restaurants! Register for your spot today. Please feel free to contact us with any questions or concerns regarding the missions trip.
SUMMER CAMP 2K19
JUNE 17 - 21ST
This summer we will be taking our students to sunny San Diego for our fourth annual Summer Beach Camp! Every Arizonian knows that when it is summer in AZ, it's time to head west towards America's finest city and hit the Cali beaches! For five days and four nights our students will be staying at the San Diego Town & Country Resort.
Students will get to enjoy: 3 days at the San Diego beaches, daily worship with their peers, Bible lessons from Christian speaker Jon Jorgenson, and so much more! Students will also have many opportunities to connect with, and get to know, their youth leaders throughout the week at camp. We pray you can join us for an awesome week in Southern California with our youth group!
PRICE: $499 til' June 17th
Please email bchinchen@thegroveaz.org or arusso@thegroveaz.org with any questions regarding camp!
ZONE SUMMER DAZE
JUNE 3-6 | 9A-12P
5TH & 6TH (2019-2020 SCHOOL YEAR)
This fun packed week allows your student to go to amazing locations, all while making meaningful new friendships. It is 4 days of off-campus adventures to Stratum Laser Tag, KTR, Main Event, and Harkins to see Aladdin. Each day has a meaningful time of teaching from the Bible, with a t-shirt included, and snack each day. I
ZONE SUMMER DAZE
June 3-6 | 9a-12p
5th & 6th (2019-2020 School Year)
This fun packed week allows your student to go to amazing locations, all while making meaningful new friendships. It is 4 days of off-campus adventures to Stratum Laser Tag, KTR, Main Event, and Harkins to see Aladdin. Each day has a meaningful time of teaching from the Bible, with a t-shirt included, and snack each day.